Zyto Scan & Consultation
Food Zyto Scan & Consultation
Naturopathic Consultation

NLP Coaching/Programs

Ionic Foot Detoxing

Symphony of the Cells

Red Light Therapy

Ear Candling

Diet & Nutrition Life Coaching
Click the links Below for pricing
Welcome to Restoration Wellness, where we seamlessly blend ancient wisdom with modern well-being practices. Explore the transformative realms of Naturopathy and Ayurveda, harness the power of Herbalism, sculpt your vitality with personalized nutritional coaching, and experience the profound impact of NLP guided by our skilled practitioners. Your journey to holistic health begins here, where nature and nurture converge for your ultimate well-being.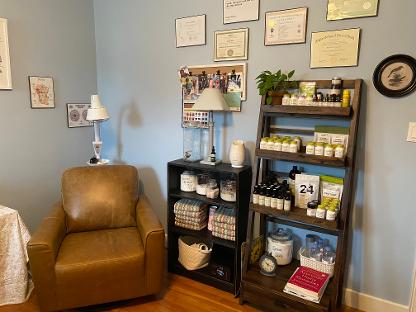 KIMBERLI ALMONLA
Owner & CEO
DNM, NP, AP, M-NLP, CFH, DLC, MLCP
Introducing Kimberli Almonla, a luminary in the realm of natural medicine. As a distinguished DNM, Naturopathic and Ayurvedic Practitioner, Kimberli weaves ancient healing traditions into the fabric of modern well-being. Her expertise extends to herbalism, where she stands as a certified family herbalist, cultivating the wisdom of plantremedies. Kimberli's commitment to holistic health is further exemplified through her role as a diet and nutrition coach. With a keen understanding of the intricate dance between nourishment and vitality, she guides individuals toward optimal well-being. A true master of transformative change, Kimberli holds the title of NLP Master Practitioner and Internationally Accredited Master Life Coach and Practitioner. Through the lens of Neuro-Linguistic Programming, she empowers her clients to unlock their full potential, creating lasting shifts in their lives. With a dedication to authenticity and a wealth of knowledge, Kimberli Almonla stands as a beacon of inspiration in the natural medicine landscape, leaving an indelible mark on the well-being journey of those fortunate enough to experience her guidance.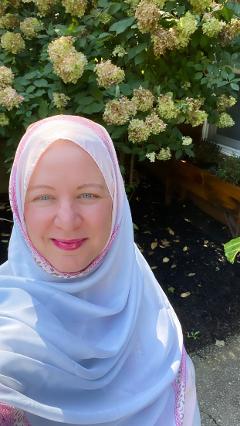 Contact Information
Phone: (508) 769-3682
Located at: In Balance Healing Massage and Bodywork Center
Address: 394 E Main St. East Brookfield, MA. 01515
Hours: Monday - Thursday 2pm - 7pm (By Appointment Only)
Closed on Saturdays & Sundays. Call for an appointment.
PLEASE READ
Working to promote health and healing through education. All the information on this website is purely for educational purposes only. None of the information on this site should take the place of a medical doctor/professional. None of this information has been approved by the FDA. It is also not intended to treat, cure, diagnose or prevent any disease. ALWAYS seek advice from your medical Doc
tor.